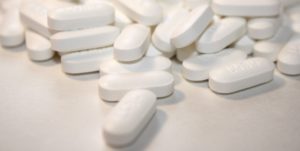 PEA (palmitoylethanolamide) has been around since the 1970's but is gaining a reputation as a new agent in treating inflammation and pain. No drug interactions or serious side effect have been identified.
What Is PEA Classified As?
Palmitoylethanolamide has been used in Europe and the Netherlands for many decades, but since the nineties, interest in the United States has surged. In the United States, it's classified as a supplement, and in Europe, as a "food for special medical purposes". In Australia many Surgeons and Neurologists have begun referring their patients to this to limit the dosage of opiod based medications. Because it is a natural supplement and cost effective Chiropractors such as Dr. Adam Rocchi recommend chronic pain patients trial it for 3-4 months.
PEA has shown effectiveness for chronic pain of many types associated with multiple painful conditions, especially with inflammatory pain, neuropathic (nerve) and visceral pain, like Interstitial cystitis (IC) and endometriosis.
PEA Overview
Also known as N-2 hydroxyethyl palmitamide or palmitoylethanolamine, PEA belongs to the NAEs (N-acylethanolamines) family. These are naturally occurring biologically active lipids acting on CR2 (cannabinoid receptor) and interact with your inflammatory cells in your nervous system. PEA was first recognised in the fifties as an effective anti-inflammatory agent in the egg yolk of a chicken.
Conditions with Proof of Benefit with PEA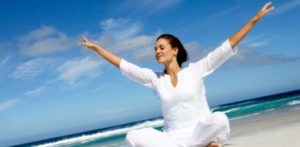 • Chronic pelvic pain
• Neuropathic pain – related to multiple sclerosis and stroke
• Sciatic pain
• Low back pain (LBP) – failed back surgery syndrome, herniated disc disease, and others
• Carpal tunnel syndrome
• Peripheral neuropathies – chemotherapy and diabetic neuropathy-induced peripheral neuropathy
• Fibromyalgia
• Arthritis – rheumatoid arthritis and osteoarthritis
How PEA Works with Pain
Evidence shows that chronic pain is mainly due to a process referred to as neuro-inflammation, which is a condition that is characterised by the activation of several inflammatory cells within the central nervous systems (CNS) and peripheral nervous system (PNS). Neuro-inflammation is characterised by immune cell migration into an area that has had an injury. This release of inflammatory molecules result in the activation and maintenance of chronic pain.
The inflammatory cells, glial cells and mast cells have become targets for the development of new medications used in chronic pain treatment. Evidence shows suppressing the activation of the glial and mast cells may abolish or limit the evolution of acute pain to chronic pain. Also, it may act to lessen chronic pain.
Chronic pain is a debilitating condition.  Adam has a particular interest in trying to promptly assist patients through his low force computerised spinal treatments and the nerve sensor treatment in the  involved muscles (Trigenics) at his South Perth office.